Makeup and Eyebrows Artist in Auckland
Victoria Gvozdenko
Eyebrows and Lashes Price
| | |
| --- | --- |
| Brows shape + tint | 50 NZD |
| Brows tint | 35 NZD |
| Brows shape | 35 NZD |
| Brows lamination (including shape & tint) | 75 NZD |
| Lash tint | 30 NZD |
| Lash lift | 70 NZD |
| lash lift + tint + botox | 95 NZD |
Makeup Price
| | |
| --- | --- |
| Daily | 65 NZD |
| Evening | 85 NZD |
| Wedding (including lashes) | 99 NZD |
Facial Waxing Price
| | |
| --- | --- |
| Upper lip waxing | 20 NZD |
| Nose waxing | 15 NZD |
Lashes & Brows Combos
| | |
| --- | --- |
| Brows shape + lash tint | 55 NZD |
| Brows tint + lash tint | 55 NZD |
| Brows shape + upper lip | 50 NZD |
| Brows shape & tint + lash tint | 70 NZD |
| Brows shape & tint + lash tint + upper lip wax | 80 NZD |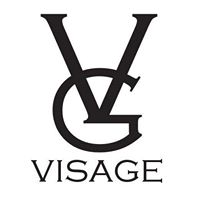 Victoria Gvozdenko
53 Birkenhead Avenue
Birkenhead
,
Auckland
0626
Phone:022 095 2905
Price Range: 10-100 NZD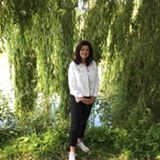 "Very happy with the service I received from Viktoria. I have had both eyebrows and makeup on several occasions, and have been really pleased with the results. Viktoria is very professional, helpful, and has shared some new techniques for me to try , which has been great. I would highly recommend"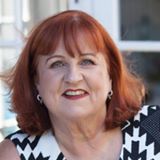 "Viktoria did a fabulous job she spent an hour and was really thorough. Better than any one has done in the past . I highly recommend her and will be going back."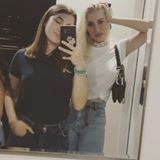 "So very happy with the eyebrows I got from the lovely Viktoria. I was a bit nervous but she quickly made me feel comfortable. Very professional and skilled, she straight away understood what I wanted and did exactly what I was hoping for. I won't be going anywhere else now that I've found Viktoria! Thanks heaps! Highly recommended. :)"
It is not a secret that the right shape & color of your brows play a powerful role in first impression. I will pick up your individual shape of brows considering your face shape and treat. Using measuring instruments and knowledges of the structure of the face & skull.
I have more than 50 shades of tints, so I will choose the right color considering your personal color-type.
Makeup and eyebrows are my passion and this translates into my results.

I'm so sure you enjoy the result that I provide 100% money back guarantee.
Please feel free to get in touch with me and make an appointment for a FREE CONSULTATION.


Questions and Answers
What is included in a brow sculpt?
I specifically measure your brows out to your face shape to ensure the most flattering shape for yourself. I then make the choice of individual color depending on your color-type and use a customized tinting technique, precision waxing.


How long will it last?
Your brow tint will last 4-6 weeks.
Your lashes tint will last 6 weeks.
The brow sculpt will keep its shape for 2/3 weeks, this varies with your own hair growth. Our make up will last until you wash your face.


How much time will it take?
Full eyebrow sculpts last 45 minutes.
Just tint or shape 20 minutes.
Tint lashes 15 minutes.
Daily makeup 40 minutes,
Evening makes up 60 minutes.


How often should I do brows?

The lasting effect for brows shape and tint is 2-4 weeks. It depends on each individual case and usually and such things as how fast your brows grow and where tint was applied to, skin or hairs.


Is a lash tint harmful?
No, I care about your beauty and health using just premium tints which include argan oil, keratin, vitamins and SPF 15.


How should I prepare for the brow procedure?
I would recommend to scrub your brow area two days before your appointment, it certainly will prolong the tint life on your skin. Do not use tweezers for your brows as long as possible before your appointment. Making sure you have enough hair to trim. It is something that might seem obvious but is absolutely necessary.


Can I grow or extend my brows after long time shaping?
Yes, you still can recover some brow hairs. And the first thing to do is to stop using tweezers. Try massaging coconut oil or argan oil into your brows before bed to seal in moisture. This small routine may help your brows to grow faster.


Why should you do eyebrow tinting?
Makeup and skincare routines keep getting longer and longer. Now we have to fill in our eyebrows day after day, agree? Not only does tinting your eyebrows save time in the morning, it means you will have natural looking, bold eyebrows 24/7-even when you're running late because you hit snooze one too many times.


What is the best: waxing, threading or tweezers?
Hair removal it can be painful, waxing is quick and effective, removing lots of hair in one go. Threading is also quick, but the result can be unpredictable, it may easily go wrong. In my practice, I prefer to use waxing\sugaring and tweezers, such way I get more control and get the exact shape of brows I need.